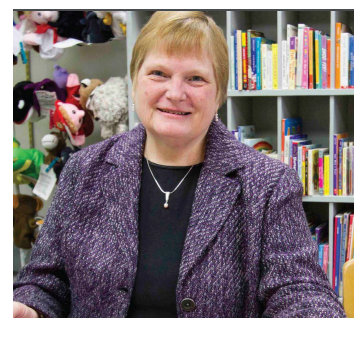 Ruthann Benson
Ruthann Benson was a promoter of liberal arts, diversity, and more. She was a strong advocate for international education for students. Her commitment to international experiences went far beyond the classroom into her personal life, including numerous trips with students, facilitating relationships with other studies abroad programs, hosting events to expand outreach, and supporting students individually. To further support the work in which she believed, Ruthann established the Ruthann E. Benson Study Abroad Scholarship.
Dean Emeritus Ruthann Benson passed away on Thursday, July 16, 2020. Ruthann came to UWL in 1994 to teach theatre and serve as Chair of the Theatre Arts Department. In 1997, she was named Associate Dean and Director of our School of Arts & Communication. She subsequently served as Dean of the College of Liberal Studies from 2005 until her retirement in 2015. Those of us who had the privilege of working closely with Ruthann can attest to her wise and compassionate approach to leadership. Her friend and former colleague Associate Dean Dr. Charles Martin-Stanley kindly shared the following tribute:
"I was privileged for 14 years to have found a sense of community with Ruthann Benson both professionally and personally. Ruthann's enthusiasm for promoting the liberal arts, diversity, and international education was at the core of everything she did as Dean. She challenged the college to think strategically about how we could most effectively champion liberal arts education. Ruthann was committed to ensuring that the university continued to give a high priority to the internationalization efforts on campus and to helping provide UWL's students with the richest possible educational experience. As a colleague and friend, she was a delight in both her personality and commitment to excellence in whatever she did.
"When I think about Ruthann, I think about an old African American hymn, 'If I can help somebody, then my living will not be in vain', which captures the essence of her life. Ruthann was the embodiment of helping others. Her purpose in life was not to get lost in the dark, instead be a light to others so that they could find their way. Ruthann opened her home to students in need of a place to stay, she freely gave of her time, talent, and resources to assist others in different ways. Many of us are better because we knew Ruthann Benson. She will be missed terribly."