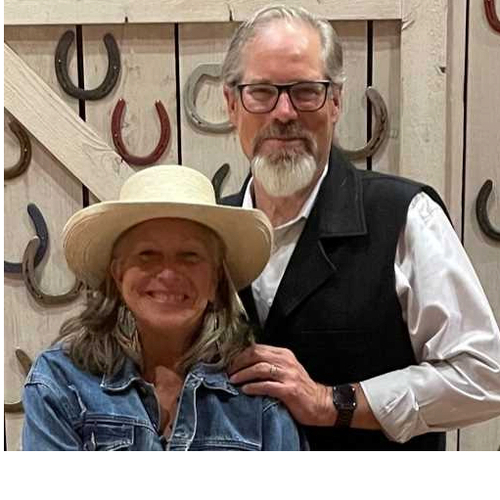 Mike & Kathi McGinley
When Mike McGinley left La Crosse after graduation in 1982, he continued to travel farther away from Wisconsin. He hadn't been back to La Crosse in nearly 20 years when he met with two fellow alums in 2012 to discuss a business partnership. Before flying back to Colorado, McGinley drove around the city, and it reminded him of his UWL roots and he thought about how UWL contributed to who he is today. "I've come to appreciate over the years how much my success subsequent to UWL was related to the experience I had there," says McGinley. "I don't think I appreciated that in 1982 when I was handed the diploma, but I do now."
McGinley started giving back to UWL by returning to campus as a speaker for the College of Business Administration's Distinguished Lecture Series. He spent time with students in microbiology and business classrooms and rekindled relationships with former classmates and friends. It all fueled his desire to contribute more to UWL so future students can continue to have the same enriching experience. It led McGinley and his wife, Kathi, to pledge $25,000 to endow a scholarship to support UWL students.
McGinley's support for UWL has continued since the establishment of the Michael & Kathi McGinley Scholarship. Other gifts include the Atrium in the Prairie Springs Science Center, as well as support for the College of Science & Health Dean's Distinguished Fellowship. In 2020, Mike will be honored as a recipient of the Graff Distinguished Alumni Award.
Here is some more information on Kathi and Mike:
Kathi Mabie McGinley
• Alumna of UW-River Falls
• Majored in horticulture with an emphasis in floriculture
• Outstanding career as an advocate and essential worker with neuro-diverse individuals using farm therapy
Michael McGinley, '82
• Revered for a dedicated career in animal health, improving the lives of animals by preventing disease and championing more effective vaccines and drugs.
• Past President of Biologicals & Pharmaceuticals, Heska Corp.
• Master's and doctorate from Iowa State University; advanced management program at Harvard University.
McGinley a leader of drugs, vaccines for animals
He may not have provided medication directly to people, but Mike McGinley has helped thousands improve their lives.
For more than 38 years, McGinley has championed providing better drugs and vaccines for animals — most who are dear to their owners. By doing that, he's not only helped countless animals, he's done a lot for the animal owners and their feeling of well-being and companionship.
"Job one for me and the teams I have led has always been to improve the lives of animals by preventing or mitigating disease and meeting unmet and underserved needs through more effective vaccines and drugs," explains McGinley. "At the same time, when we've been able to do that we feel we have succeeded in improving the lives of human beings as well."
The '82 microbiology major is currently working as a consultant to the animal health industry following his recent retirement as president of Biologicals & Pharmaceuticals for Heska Corp. The company saw remarkable annual growth during McGinley's leadership. His research and vaccine development have garnered three U.S. patents and 33 scientific publications.
Along with work, McGinley focuses on his family. He and his wife, Kathi, have three children. Their oldest child, daughter Morgan, has autism with seizure and pervasive developmental disorders. Most of his non-professional time is spent supporting his wife who is Morgan's full-time and "incredibly effective advocate," he notes. "Morgan would not be where she is today without Kathi's tireless advocacy on her behalf," McGinley explains. He reports that Morgan, now in her early 30s, lives a happy and fulfilling life as independently as possible. "She has been a blessing to us in ways we never could have imagined when we received her diagnosis years ago," McGinley says.
Kathi and Mike are dedicated to serving……………dedicated to enriching lives through education and therapeutic technology.
Impact
Mike & Kathi established this scholarship in 2016 to support a microbiology major who is also a minor in business. This endowment fund will support UWL students in perpetuity.