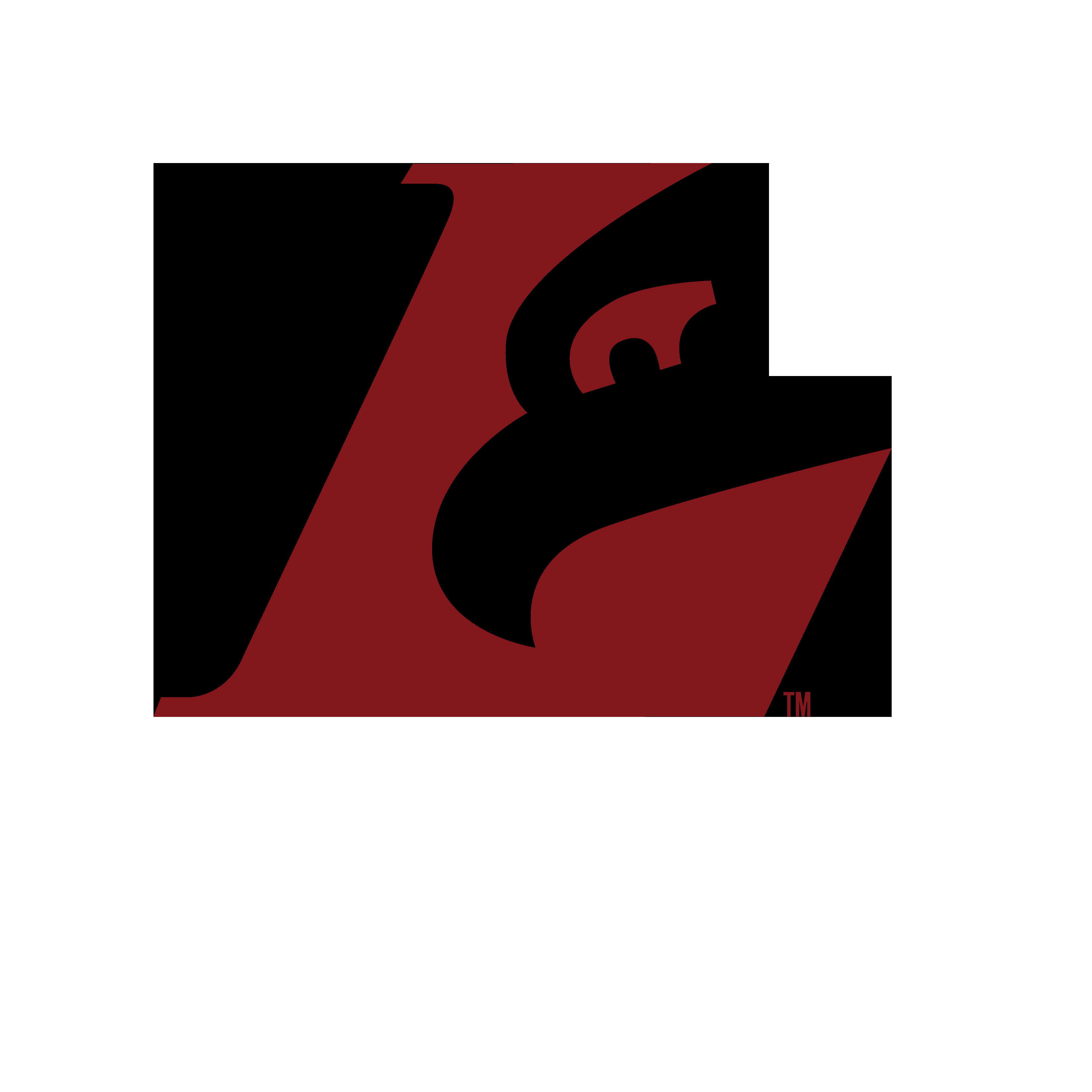 Alan C. Howe
Alan C. Howe passed away on October 15, 1990, at the age of 41. He had worked at UWL since 1984 in administrative computing. This scholarship was established in his memory by friends and colleagues. Alan Howe grew up in Fremont, NE. After high school, he attended...

Alfred "Ace" Stadthaus
Alfred "Ace" Stadthaus grew up in Mayville, Wis., graduating from Mayville High in 1961. He played basketball at the University of Wisconsin-Madison, before transferring to La Crosse State College (now UW-L), where he graduated with a degree in 1967. With his...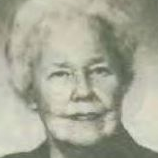 Alice DeBower
Alice DeBower taught at UWL from 1945 to 1973. Miss DeBower played an important part in building the Recreation and Parks Management Department. She established the Recreation Major's Club and was the group's adviser from 1950-1972. She developed internships...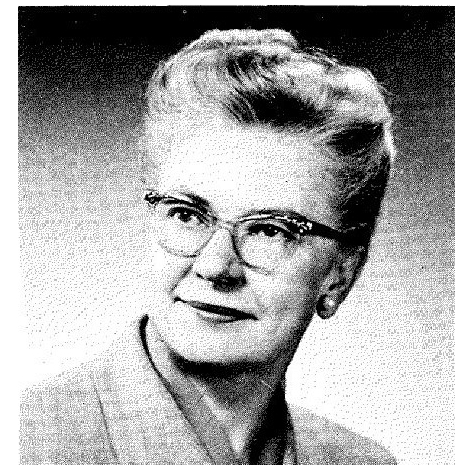 Alice Drake
Alice Drake received an M.A. degree from Columbia University and a Ph.B. from the University of Wisconsin. She came to La Crosse in 1931 to teach in the English Department and also in rural education. In 1940, she became chairman of the rural education division,...
Alice Hagar- Elementary Education Scholarship
Alice Hagar of La Crosse passed away on April 10, 2002, 84 years of age. She was born in Welland, Ontario, Canada on June 6, 1917 to Joseph Ward and Flossie (Durk) Hagar. She was educated in the schools of Welland, Ontario and upon her graduation from the Welland...
Alice Svec
Alice M. Svec, 82, of La Crosse passed away Monday, May 27, 2019, at the Bethany St. Joseph Care Center. She was born in La Crosse, March 20, 1937, to Wencel and Margaret (Bichel) Svec. Alice graduated from Aquinas H.S. in 1955 and finished third in her class. She...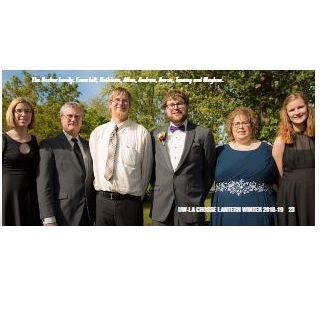 Allen & Tammy Becker Family
When Tammy Becker, '89, was ready to set up a scholarship for UWL students, she turned to two students she knew really well: her daughters. Becker, an accountancy alumna and mother of four, says Kathleen and Meghan, UWL 2018 graduate and UWL sophomore,...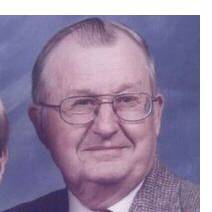 Al & Mary Ann Nelson
The Allen C. Nelson Biology Scholarship Fund was established in 1996 by Dr. Nelson. He established this fund upon his retirement that same year. He was a professor in the Biology and Microbiology Department from 1964 to 1996. He served as department chair and was...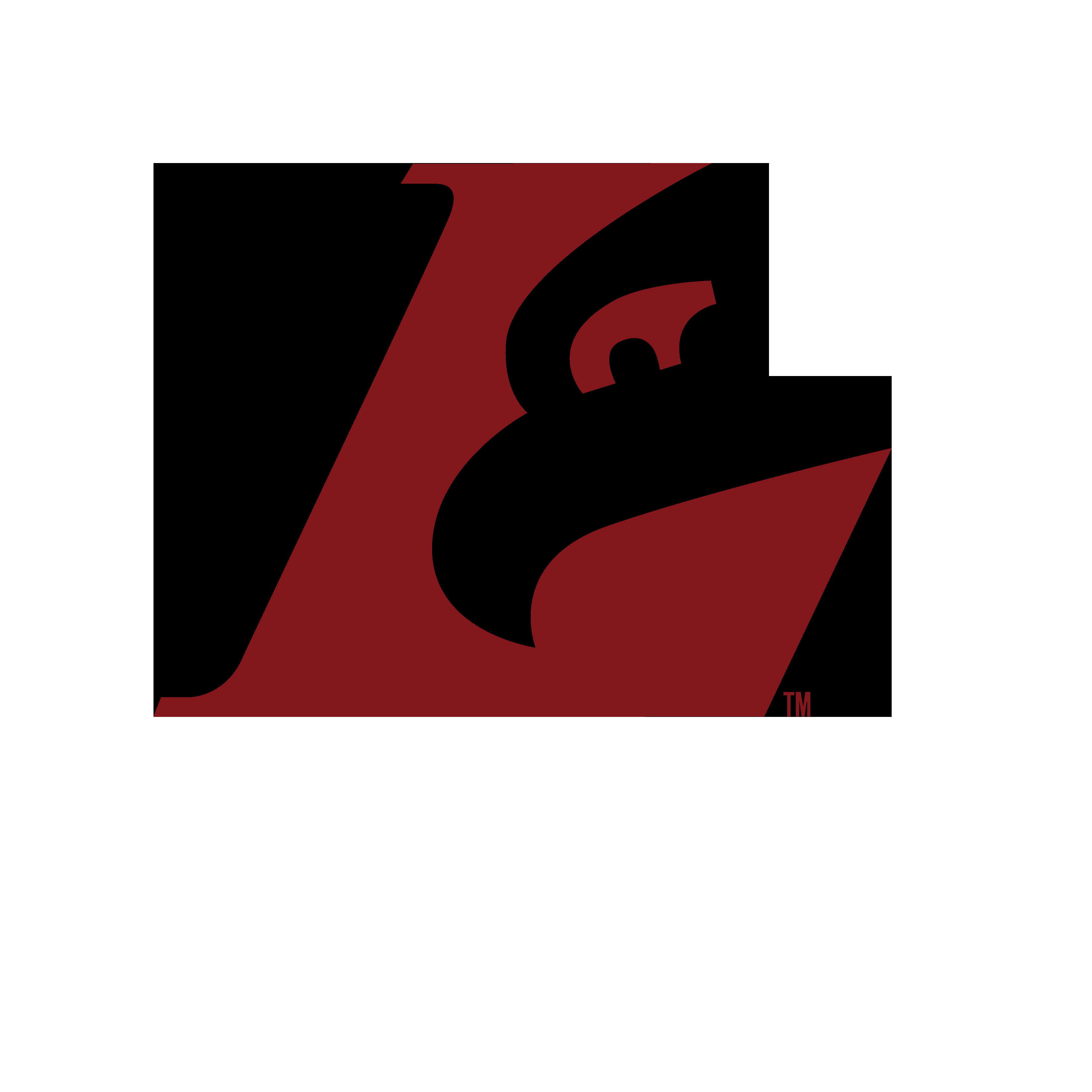 Alta M. Hagen
Alta Hagen studied Education at UWL, graduating in 1947. She returned to earn her master's degree (1956). Her award is for students focusing on upper elementary/ middle school education as those were her areas of study at UWL. She realized the need for students to...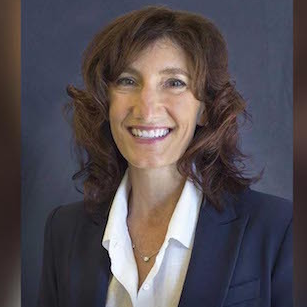 Amy Kerwin Kobishop
Amy Kerwin Kobishop established this scholarship in 2017 to support an accountancy major. Amy serves as vice president of community investments at Great Lakes Higher Education Guaranty Corporation, where she manages Great Lakes' philanthropic strategy to help more...
Andrew Baker
The Andrew Baker Scholarship was established by Andy's parents, Richard & Barb Morrison, after his sudden death in 2019. Andrew G. Baker, age 46, of River Falls, WI, formerly of Menomonie, died on Monday, April 8, 2019. We are saddened that Andy's life was taken too...
Anita Evans/Larry Lebiecki
Anita Evans and Larry Lebiecki want all students to succeed, regardless of economic background. The purpose of this fund is to provide incoming freshmen an "opportunity" to overcome social, cultural, financial or personal and academic challenges in order to...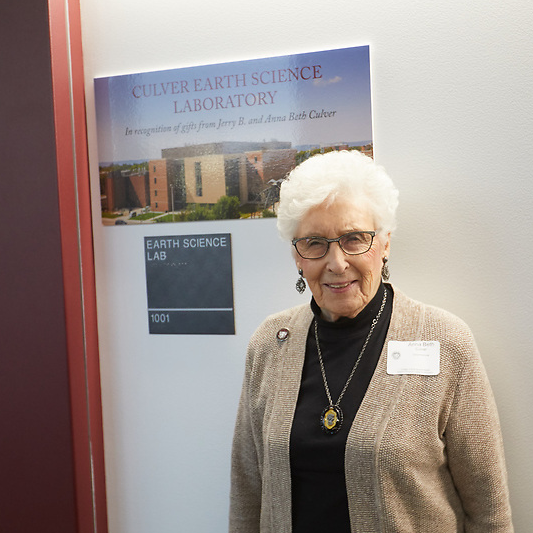 Anna Beth Culver
Anna Beth Culver and Jerry Culver have significantly contributed to the University of Wisconsin-La Crosse. Anna Beth, or "AB," spent her undergraduate time at the University of Wisconsin – Platteville. While in Platteville, AB was the only female member of the...

Anna Thomas
Ms. Thomas established the Anna Thomas Scholarship in the 1950s to support a female student who wanted to be a physical education teacher. Anna Thomas lived her physical education profession and remained very active during her retirement. She passed away in 2006 at...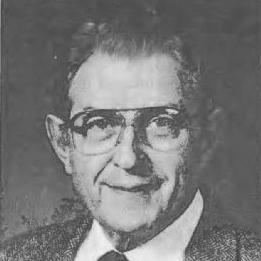 Arnold Temte
Arnold Temte arrived on campus in 1949 to join Theodore Rozelle as the only mathematics faculty members and provided courses only for a mathematics minor in education. He called himself a rural Elroy "farm boy" who received a bachelor's degree from Luther College in...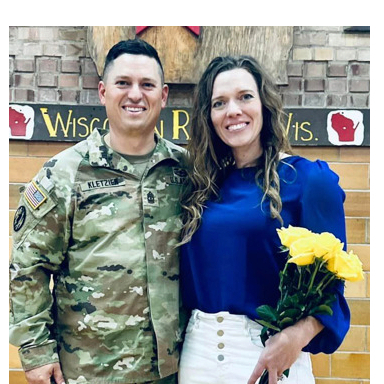 Autumn and Nicholas Kletzien Accountancy Scholarship
Autumn and Nicholas reside in the Holmen area with their three children. They established this scholarship in 2022 to support accounting majors. As a first-generation college student who did not have a solid path to higher education, Autumn learned that through...
A. Vincent & Janet B. Weber
Vince and Janet Weber established the A. Vincent and Janet B. Weber Scholarship in Biology in 2003. Vince Weber (1925-2008) was born in Pittsburg, PA. His wife, Janet (1924-2016) was a nurse. Most of their life centered around their family and the University of...

Barbara & Carl Wimberly
This scholarship was established in 1992 in honor of Dr. Wimberly upon his retirement. In 2008, the fund name was changed to the Barbara and Carl Wimberly Scholars Fund. The life of Carl and Barbara Wimberly and their family centered around UWL. W. Carl Wimberly, a...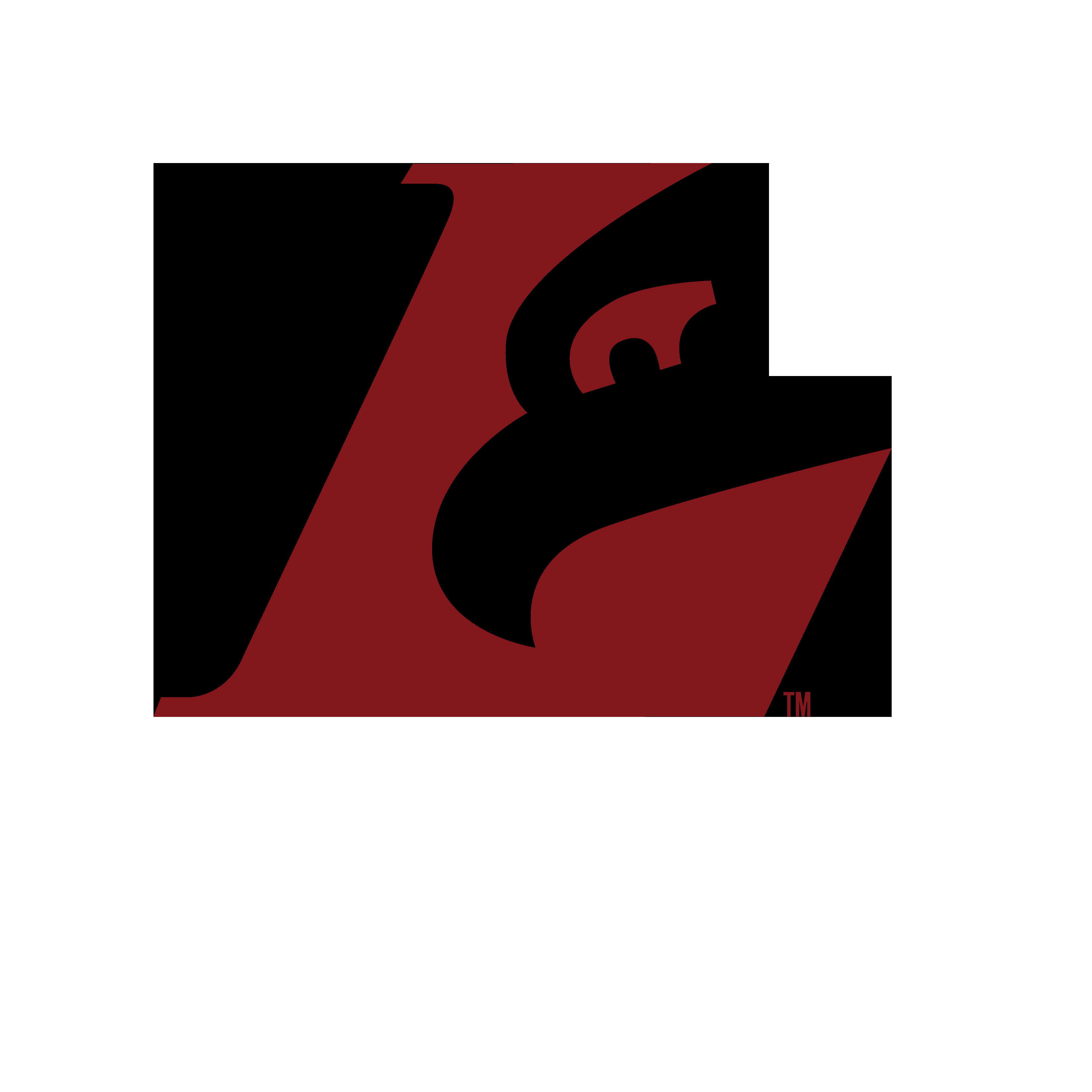 Betty Wenzel Brown
Jessie Palmer has created this scholarship in honor of Betty Wenzel Brown. Jessie was a past student who thought highly of Brown and played a significant role in Palmer's life. Betty Wenzel Brown graduated from La Crosse in 1941. She was an English teacher, speech...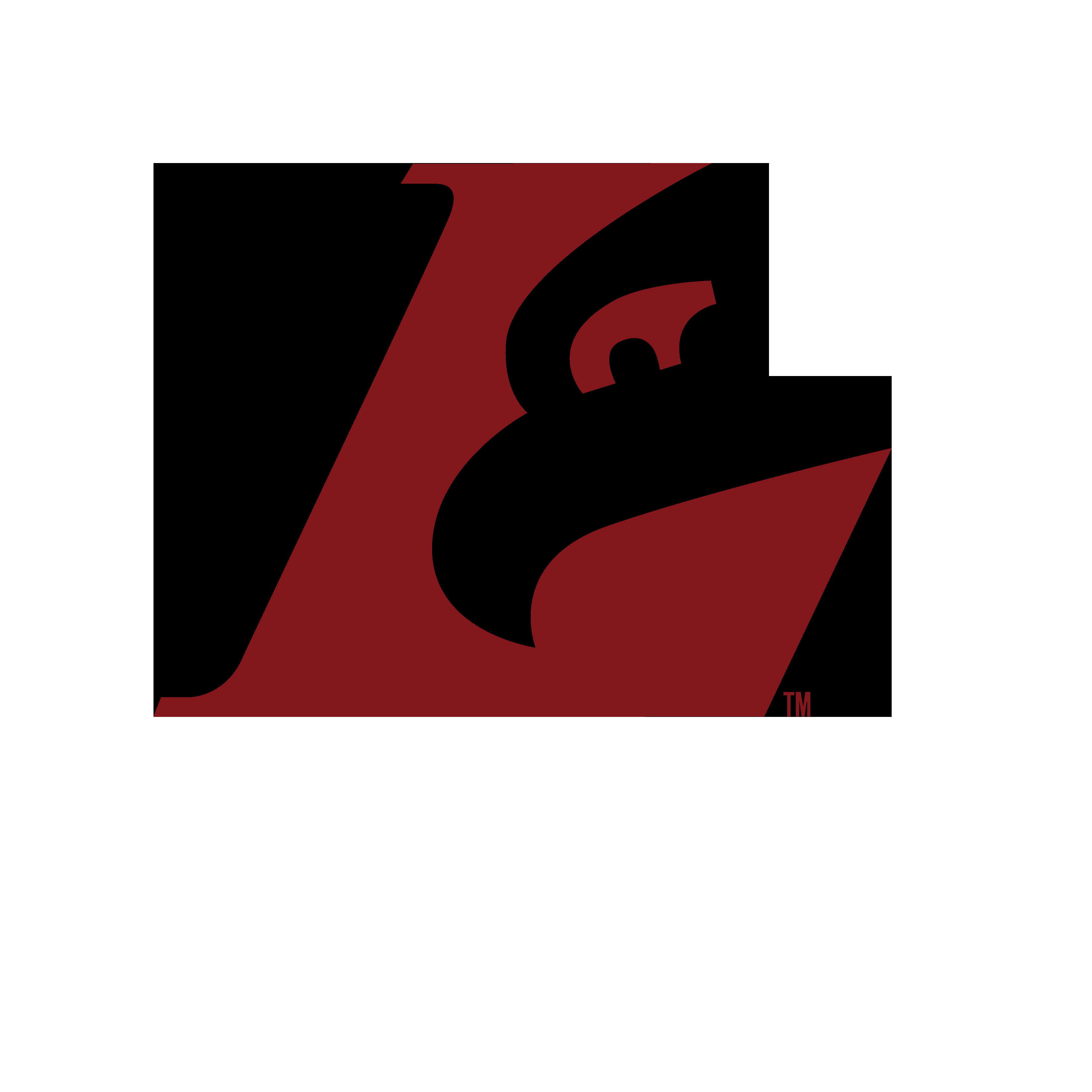 Beverly Scheel McLoone
She was born Jan. 5, 1932, in Chippewa Falls and graduated from Chippewa Falls High School in 1950. She was offered a contract with the Bloomer girls professional softball team in Chicago, but realized that continuing her education and starting a teaching career were...
Brian & Lori Hesprich
Brian and Lori Hesprich know what it's like to struggle financially in college. Brian's parents couldn't help with tuition, so he took out loans and worked. Lori's parents helped, but she still needed loans as well. Thirty-plus years later, they're changing that....
Bridget Belgiovine
Excellence, opportunity and diversity are hallmarks of athletics at the University of Wisconsin- Lac Crosse. Our success rests upon the shoulders of strong leaders and exceptional student-athletes. One such leader, Bridget Belgiovine, Athletic Director from 1991 to...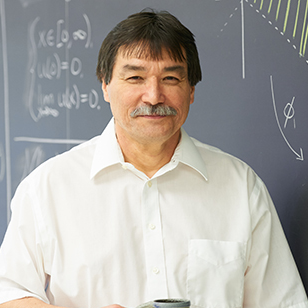 Bruce & Peggie Riley
Bruce Riley leads the same way he teaches. He listens. He shares stories. He facilitates conversations that motivate and inspire collaboration. It's a grass roots, ground-up philosophy that has helped UWL students and faculty in the College of Science and Health find...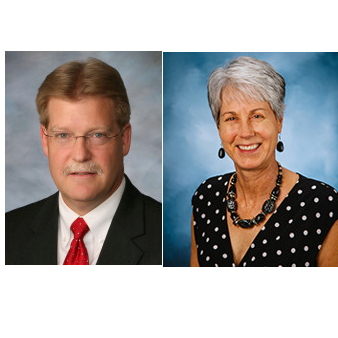 Bryan and Linda McKeag
Bryan and Linda McKeag established this merit scholarship to support accounting majors. They are both graduates of UWL with Bryan earning his degree in 1982 and Linda in 1984. Here is some information about their outstanding careers. Bryan serves as Executive Vice...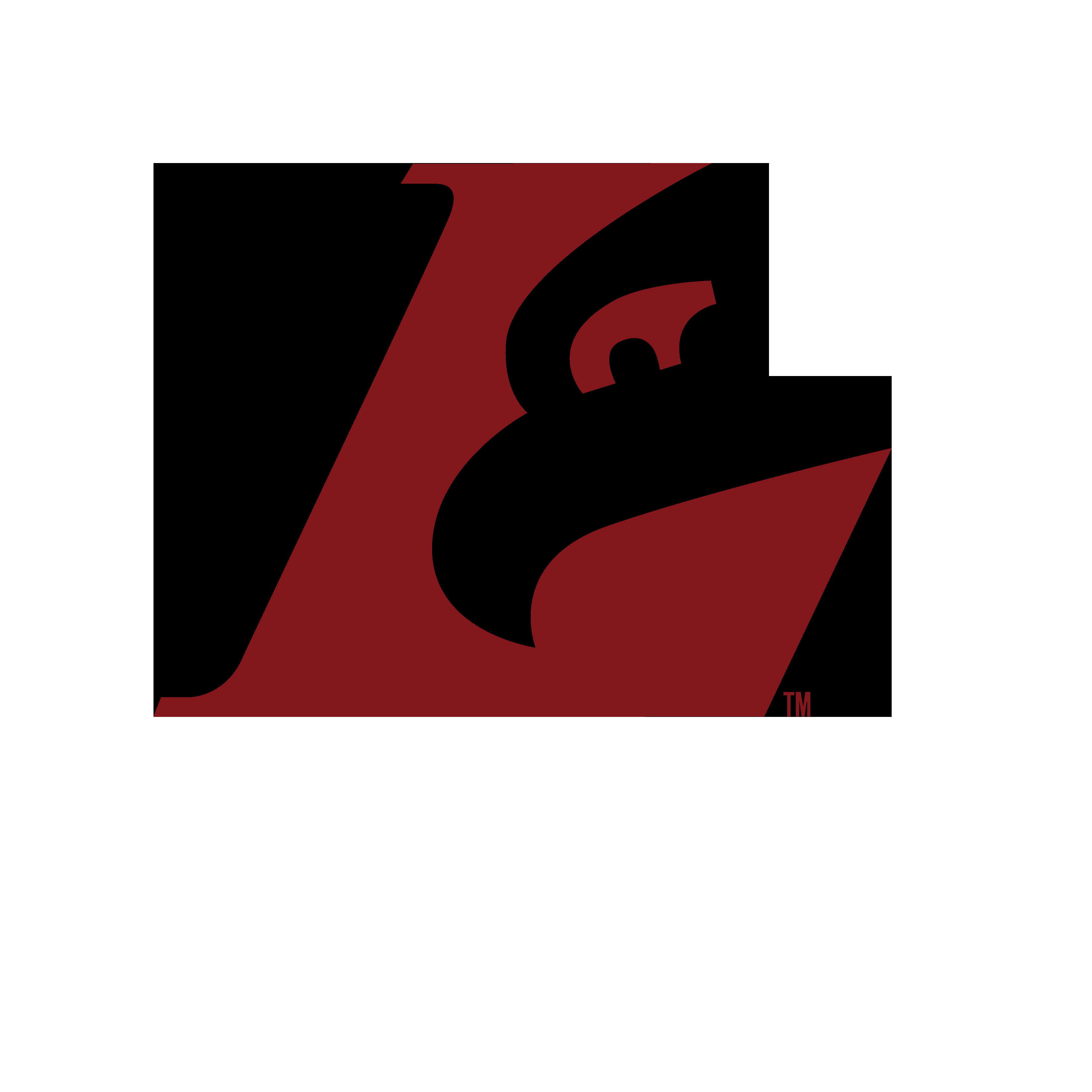 Carolyn G. Berg
Cristine Prucha, who formerly worked at UW – La Crosse's Murphy Library, set up this scholarship along with her mother, Della, in memory or Cristine's sister, Carolyn G. Berg. The scholarship is designated for a student in music education or political science.
Carsten & Zedona Christiansen
Carsten & Zedona Christiansen Memorial Scholarship was established on January 23, 2002 with the direct intention to support a physical therapy student. Zedona, the late wife of Carsten Christiansen, set this scholarship up to honor her husband Carsten upon her...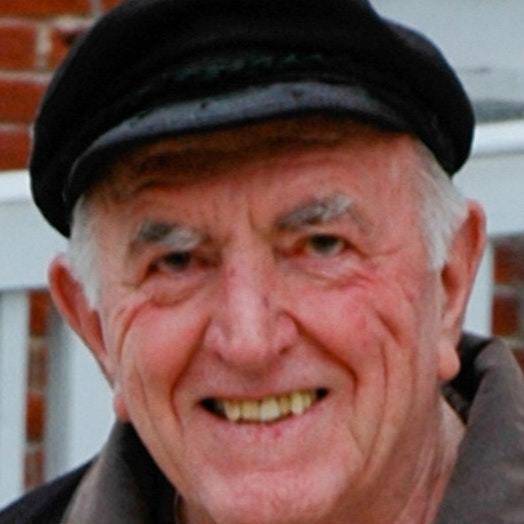 Charlie Burbach
Alumni Mike, '83, and Anne, '84, Burbach established this scholarship to honor Mike's father, Charlie Burbach. Charlie was a longtime educator in MN. He passed away in October 2017, at the age of 84. His obituary is below: Charlie Burbach didn't care much for...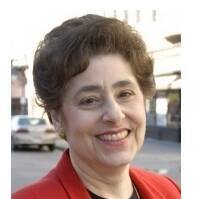 Charlotte Markos
The purpose of this fund is to honor the life and legacy of Charlotte M. Markos. She provided funds and requested that this endowed scholarship be established. Charlotte was one of the few women in the 1960s to graduate from the College of Business Administration...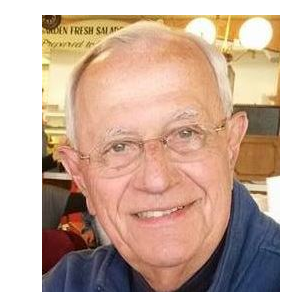 Chet Bradley
Chet graduated from the University of Wisconsin-La Crosse in the Health, Physical Education and Recreation program in 1963. After graduation, he continued at UWL, earning a master's certificate in 1966. He went on to work at Cardinal Stritch University and in the...
Christopher Carlson
Christopher Carlson's parents prayed for a miracle to save their 18-year-old son from dying of head injuries he suffered falling out of a loft bed in a dorm room at the University of Wisconsin La Crosse. But when doctors declared him brain dead four days after the...