 Dolores Carroll
Dolores Carroll attended the University of Wisconsin-La Crosse from 1967-68 and then continued at the University of Illinois at Urbana-Champaign, double majoring in history and political science. Dolores (Tudy) was committed to the abolition of racial prejudice and...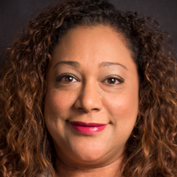 Donney Moroney
Donney Moroney received her B.S. degree from UWL in 1997; with a major in public administration and a minor in Spanish. She continued her education at Eastern Michigan University and graduated in 2003 with a M.S. degree in Counseling with an emphasis is College... Douglas Baker
The Douglas Baker scholarship was established as a general scholarship for all students at UWL in 1995. Douglas played on the UWL Eagles Football team as an offensive guard. He played three consecutive years, 1992-1994. According to his team, "Doug was a true friend... Douglas Carnes
Clark Carnes dedicated scholarships to his sons, Douglas and Scott, and his late wife, Genevieve. Douglas Carnes was an English major graduating with the class of 1972. His scholarship was started in 1976 and is awarded to a student who works for WLSU, the...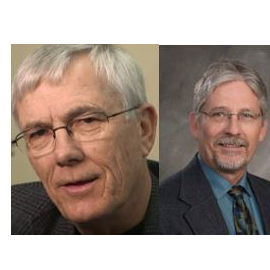 Drs.Michael H. & Timothy J. Mader
The Drs. Michael & Timothy Mader Pre-Med Endowment Scholarship was established by brothers, Michael and Tim Mader, in 2013. Their intent is to support an undergraduate student who is a resident of Wisconsin and enrolled in the pre-medicine curriculum at the... Drs. Suzanne & Joseph Toce
Eleanor M. Kennedy
Eleanor Kennedy was the matriarch of the UWL Alumni Association. She spent 24 years at UWL as the executive director of the UWL Alumni Association. Eleanor Kennedy passed away at the age of 96 in 2013. Below is an article from the 2013 Lantern magazine...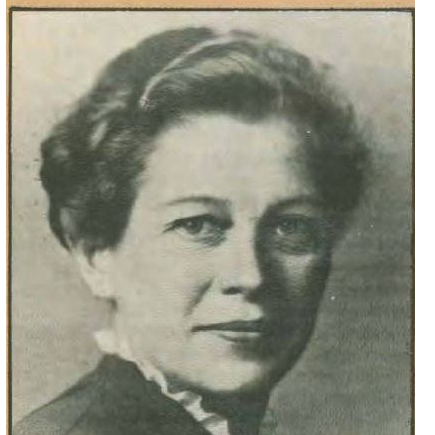 Emma Lou Wilder
Emma Lou Wilder came to La Crosse Normal School in 1921 and taught here for 35 years. Although not a tall woman she stood 5'4" – she had a big impact on establishing the reputation UW-L's PE department currently holds. The department philosophy reflects Wilder's...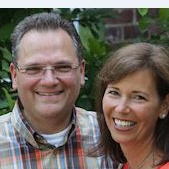 Eric & Kristin Jungbluth
Donation creates scholarship for CBA, School of Education students Growing up, Eric Jungbluth, '85, never set his sights on becoming a CEO. But he did the things successful people do. He worked hard, continued learning and always took the next challenge. Today... Ernest O. Grace W. Hanson
Ernest and Grace Hanson were very involved members of the community. Ernest was an undergrad at UWL for two years, graduating in 1936 and went to pursue his dream to become an attorney after not being able to find work as a teacher. At the time, rural schools were...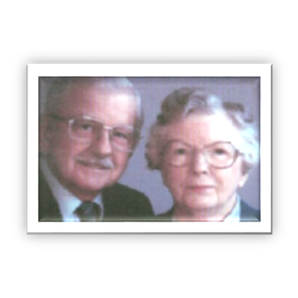 Ernie & Olive Gershon
Ernie and Olive Gershon established the Ernest and Olive Gershon Scholarship Endowment Fund in 2000. Ernie and Olive both attended college in La Crosse. They were married at Holy Trinity Church in La Crosse on Aug. 19, 1940. Olive passed away in 2008 and Ernie...
Esther & Sam Levy
The Esther and Sam Levy Memorial Scholarship Fund News Article To honor the memory of his mother, Esther Levy, and his step-father, Sam Levy, James H. Lewis has set up a scholarship fund for undergraduates in the College of Science and Allied Health at the University...

E. William Vickroy and Margaret A. Vickroy
This scholarship was established in the 1980s to honor E. William Vickroy. Bill Vickroy was born June 24, 1921, in Toledo, Ohio, to Esten W. and Lila (Brumback) Vickroy. He married his high school sweetheart, Margaret Walton on Dec. 11, 1942 In several respects, he...
Francis "Rusty" Rost
Francis (Rusty) Rost established this fund in loving memory of his wife, Hong Rost. Hong Rost (1959–2014) came to Wisconsin from China in 1991 and graduated with her Master's degree from the University of Wisconsin-La Crosse in 1994; then worked there as Assistant...
Freda & Arnold Hanson
The measure of a gift goes beyond dollars for it represents the history, values and dreams of donors and those honored by their gift. To preserve and remember these things, a copy of this page or pages of "Donor Intent" shall be given to each recipient of this...
Gabe & Cecilia Manrique
Gabriel & Cecilia Manrique established this scholarship in 2018 in honor of Cecilia's retirement from UWL. Gabriel and Cecilia Manrique have been professors for more than 35 years. Cecilia retired from UWL in May 2019 after her more than 30 years of service in the...
Gary & Dawn Graham
A Note from Dawn and Gary Graham to UW-L Alumni, Time is a very valuable thing and we are all aware of that! It is getting to be that time of year again when we approach the holiday and plan our time to be with family, friends and loved ones. All of us so much enjoy...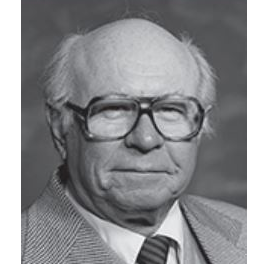 George Gilkey
Murphy Library Staff established this scholarship in 2014 to honor the generosity of George Gilkey, UW-La Crosse professor emeritus in history. Dr. Gilkey began his teaching career in 1954 at what was then the Wisconsin State College-La Crosse and served as chair of...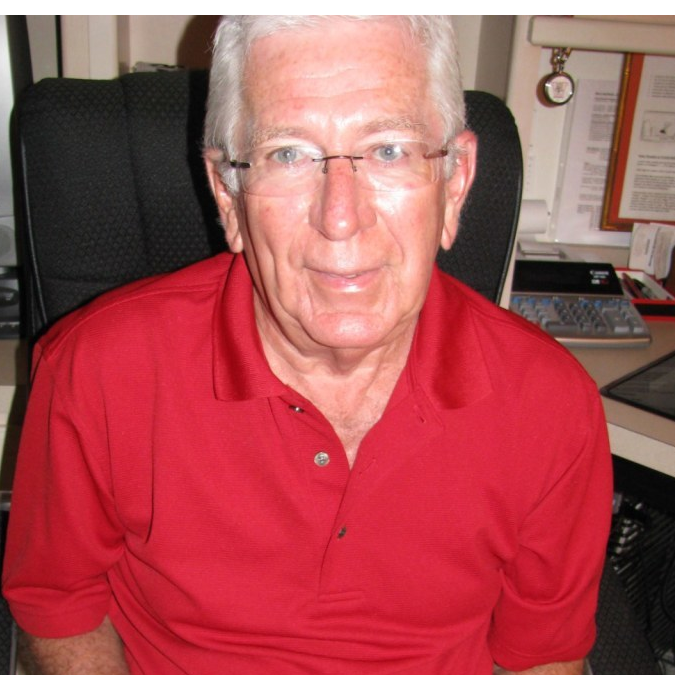 Gordon W. Gade
Gordon Gade was born and raised in a rural farming community near Reedsburg, WI. He graduated from high school in 1953 and began working immediately to save money for college. He worked as a lab technician at Badger Ordnance Works in Sauk County. He worked as many...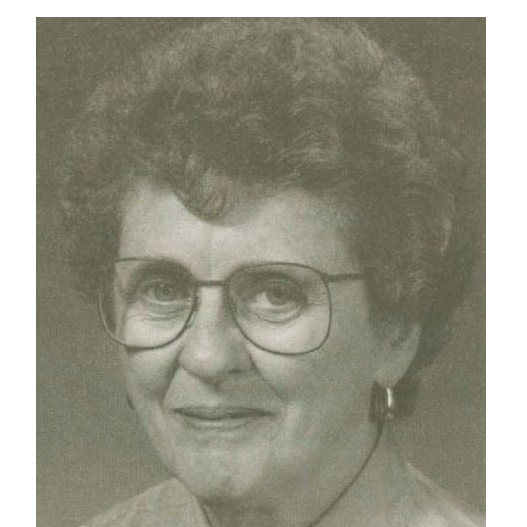 Grace M. Smith
Grace Smith led the medical technology program (now clinical laboratory science) from 1975 to 1996. The Grace Smith Clinical Laboratory Science Scholarship was established in 2002 by her microbiology colleagues. Below is an article from the 1996 Alumnus...
Grace Olwell
Grace Olwell left La Crosse State Teachers College more than 90 years ago, but she never forgot the campus. After graduating from La Crosse, Olwell taught in Elroy, Pewaukee and Milwaukee for 35 years. She died at age 92 on Fe. 19, 1996. She left a major portion of...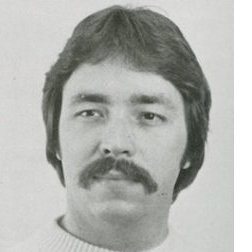 Greg Staat
Alum funds scholarship after successful IT career At UWL in the early '70s, Gregory Staat developed life goals, perspective and preparation for a career in the computer industry's early years. He graduated in three years in 1974 with a Bachelor of Science honors...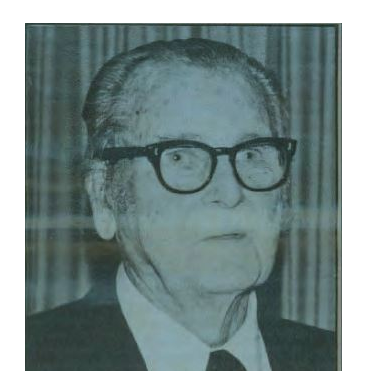 Hans & Ella Reuter
This scholarship was established in 1978 by friends and family of Hans and Ella Reuter. Hans and Ella were dedicated to the La Crosse community and the university. Hans passed away in 1981 at the age of 96; Ella passed the following year in 1982 at the age of 92. ... Harry W. Gardiner
Harry W. Gardiner Endowment Fund in International Education. Professor Emeritus Harry Gardiner, who taught from 1974-1999 in the psychology department, established this scholarship to recognize academic achievement by psychology majors participating in study abroad...
Haydee Dabritz
Haydee Dabritz established the Microbiology Public Health scholarship in 2002; the same year that she graduated from UWL earning a B.S. degree in microbiology and a minor in chemistry. Hayde was named the Microbiology Senior of the Year in 2002. She continued her... James O. Ash
James O. Ash was a friend of the University of Wisconsin-La Crosse. James' wife, Ellyn Ash, started this scholarship in memory of her husband. He wanted his time at UWL to be remembered by the students' lives that he influenced and to help other students influence...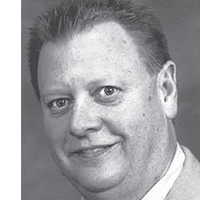 James Prudhome
Jim Prudhome was a 1970 graduate of UW-L, receiving a B.S. degree in economics. He served UW-L as a past member of the UW-L Alumni Association Board of Directors and was a charter member of the Silver Eagles, an organization formed in 1996 as part of CBA's...
James R. Parker
Dr. James Richard Parker of Eagle River and La Crosse, Wisconsin, was a professor of history and women's studies at UW-La Crosse. He had participated in numerous educational programs including a fellowship at UW-Madison and student and faculty exchanges with... Jane Schley is the benefactor for the Kristine Mason Scholarship
This scholarship was established by Jane Schley in memory of her partner, Kristine Mason. Jane Schley had a distinguished career with State Farm Insurance and generously endowed this scholarship. Kristine passed away in 2001. Jane and Kristine were both graduates...